Facebook it still doing great at giving local businesses exposure with ads, but Google's local search is apparently still much more effective.
BrightLocal, a local search marketing specialist have recently released results from a survey (via Search Engine Land). The results show that local search actually yields more clicks and calls than any other marketing channel. Also local search provides greater ROI than any other digital marketing channel.
Back in August BrightLocal released a survey asking business owners what marketing channels drive the most traffic, calls, and offline visits. The poll covered a diverse range of businesses including plumbers, accountants, dentists, etc. A total of 477 people who targeted the 8,200 locations in the past year responded to the survey.
The results found that local and organic search deliver the highest quality potential customers and that 34% would choose local search over any other channel, including Yell listings and physical advertising. It also found that social media, online advertising deliver the lowest ROI.
Here's a look at how much time businesses dedicated to the various channels: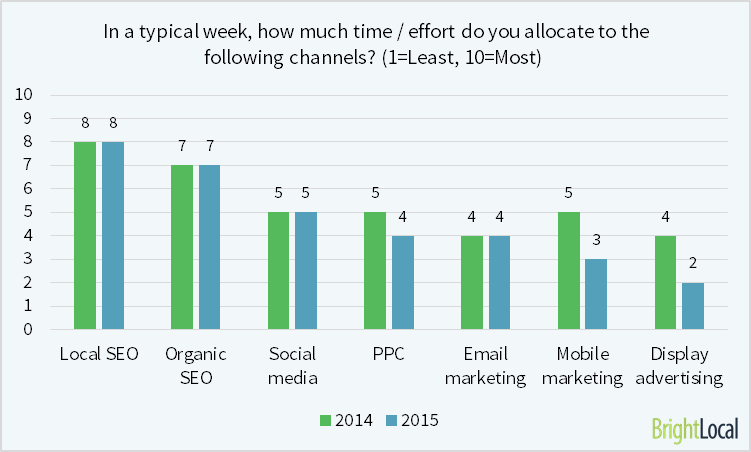 And here's how they rated effectiveness of each channel: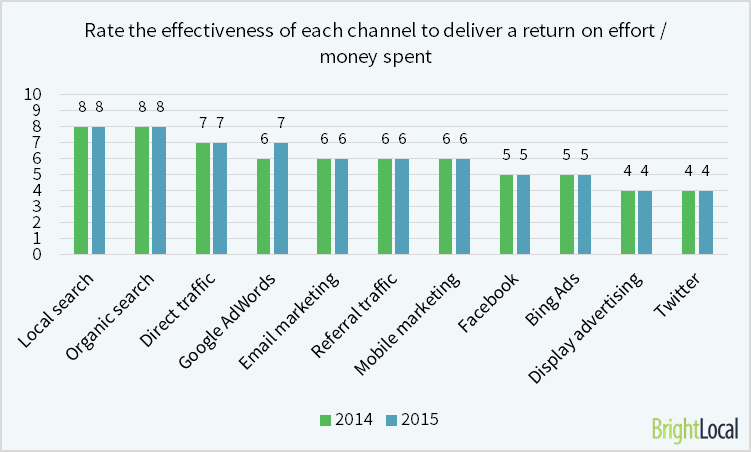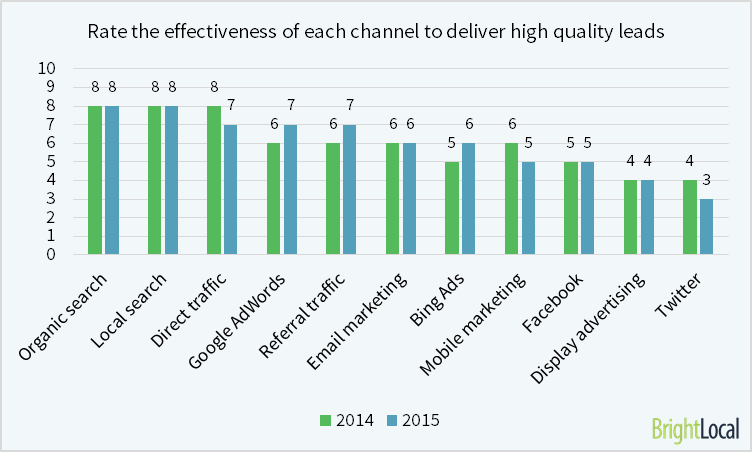 Businesses find that phone calls are the most valued success signal compared to other mediums such as: web traffic, search rankings and customers actually walking through the door or submitting an enquiry via their website. With that in mind, here's what BrightLocal's respondents reported about calls generated by various channels: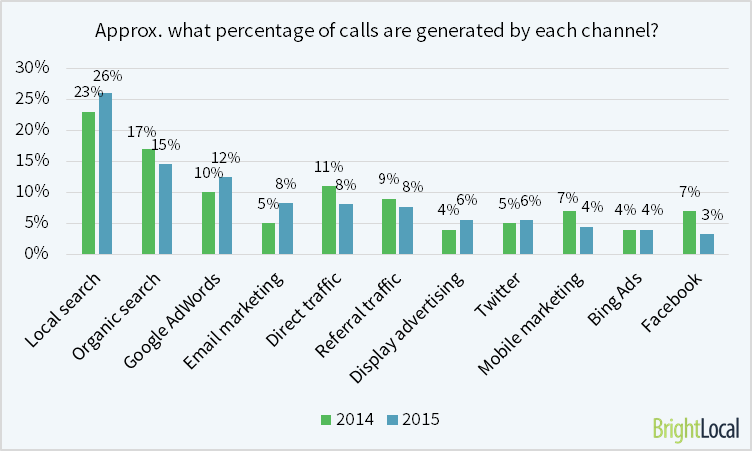 It's a very interesting report and clearly shows the potential of local search and that it's crucial for local businesses to be utilising this very powerful marketing tool.
Check out the full report on the BrightLocal website here.
Image source: BrightLocal